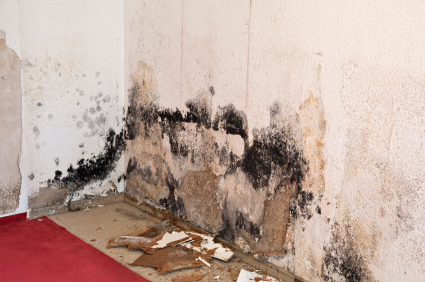 Mold spores exist naturally in the vast majority of homes and commercial buildings, but they can easily grow into physical mold as soon as they come into contact with excess moisture and organic materials. In other words, if there exists a damp environment that contains plenty of wood or paper, then the likelihood of mold growth is very strong. Unfortunately, mold is generally recognized as a potential health threat, known to cause allergic reactions, respiratory problems, and even certain cancers. So if you've noticed or detected mold growth anywhere on your property, it's important that you get professional mold remediation services as soon as possible.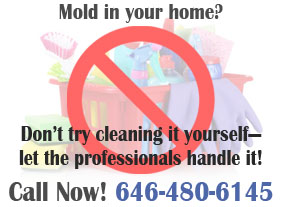 At Undaunted Restoration Inc., we offer safe, thorough mold removal services to home and business owners throughout New York City and the Tri-State area. Unlike other mold companies in town, we use only plant-based, eco-friendly products when we perform any mold cleanup project, so you'll be outfitted with a home or business that's truly toxin-free from top to bottom. Our EPA-approved formula is non-invasive, non-toxic, and biodegradable, containing zero traces of phosphates, phenols, and chlorides. We'll contain the entire area with a special plastic to seal off the contaminated area and keep the mold from spreading. Once containment has been completed, a mold specialist from our team will sanitize and sterilize the entire area, leaving you with a clean slate. To prevent mold from returning, we can even install a heavy-duty dehumidifier in your basement or integrate one with your existing central air unit.
So how do you know for sure if you have mold in your home? Performing a complete mold inspection is the only way to know for certain, but there are telltale signs that you can look for in your building that will give you a good indication of whether mold is, in fact, present. Some of these signs include:
Musty odors
Rotting wood
Noticeably warped walls or ceilings
Flaking wallpaper
Visible stains (brown, yellow, black, or greenish-black)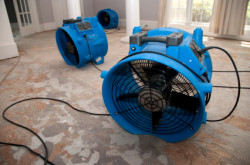 Whether you've just recovered from a flood or you've noticed a strong, musty odor indoors, mold can present itself in many different forms. However, no matter what type of mold you have, one thing remains certain: it will not go away on its own. The most common misconception being: "If I take it off a wall, throw some bleach on it or remove some Sheetrock, the job is done." In most cases this only makes things worse. DIY demolition or removal will send visible mold airborne at exacerbated invisible levels. That's why it's crucial that you get in contact with Undaunted Restoration. When you're trying to decide between mold companies, it's important to consider their specific methods in addition to their experience. At Undaunted Restoration, we've developed some of the most tried-and-true strategies for mold remediation in New York City and beyond, and we even go to extra lengths to ensure the surrounding environment remains safe as well. Undaunted Restoration is your answer for achieving a safe, clean environment inside and out.
When you have Undaunted Restoration at the helm of your black mold removal, you can rest assured that you're benefiting from some of the most wide-ranging expertise in the region. Moreover, given the time-sensitive nature of mold remediation, we work diligently and thoroughly to provide you with one of the shortest turnaround times around. As a licensed and insured mold specialist, our black mold removal services are designed to provide you with the most satisfying results possible. Schedule a mold testing appointment when you call today!