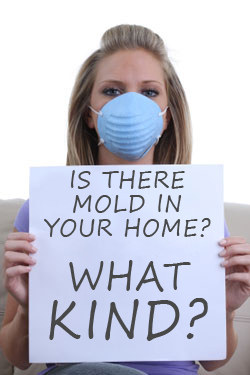 Testing for mold is an integral part of maintaining your home or commercial building's sound condition, and it should be done fairly regularly. However, if you have reason to believe that there's a strong possibility of mold growing anywhere on your property, a professional mold inspection should be performed as soon as possible. Fortunately, Habitat Safe Solutions, LLC, is a licensed and insured mold specialist, and our team will be able to perform complete mold testing services in order to determine whether your home or business is, in fact, contaminated by mold. Mold detection is the first step toward remediation, so it's important that you get accurate mold tests done by the experienced, knowledgeable experts at Habitat Safe Solutions.
There are a handful of signs that may indicate the presence of mold in your building. Commonly caused by flooding, prolonged humidity, or excess moisture, mold growth is usually visible, but not always. Even if you don't see the notorious greenish-black buildup, you could still have mold lurking behind your walls or underneath your floorboards. You could potentially have mold on your property if you've noticed any of the following:
Stains or discoloration
Frequent pipe leaks
Rotting wood
Peeling wallpaper
Strong, musty smells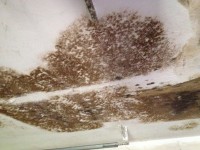 If you've noticed any of the above symptoms, then it's time to call Habitat Safe Solutions for prompt mold testing. When testing for mold, our team uses only "green," eco-friendly products to ensure that we don't bring any new toxins or health hazards into your environment. We'll examine all of the suspected areas and take various samples, which we will then send to an independent, nationally accredited lab for analysis. Within just two days, the mold inspection results will let us know whether mold is present in your home. If any of the mold tests are positive, then we will work with you to determine the next step for mold remediation.
Remember: testing for mold is a delicate, painstaking process, and it should only be performed by a qualified mold specialist. At Habitat Safe Solutions, we've been in the field since 2004, and we know exactly what it takes to ensure total accuracy and precision for a variety of different mold tests. Whether we take a physical sample from visible stains or we take an air sample to test for mold spores, we'll provide you with the swift, accurate results you need. To schedule your very own mold inspection with our team, call or e-mail us today!